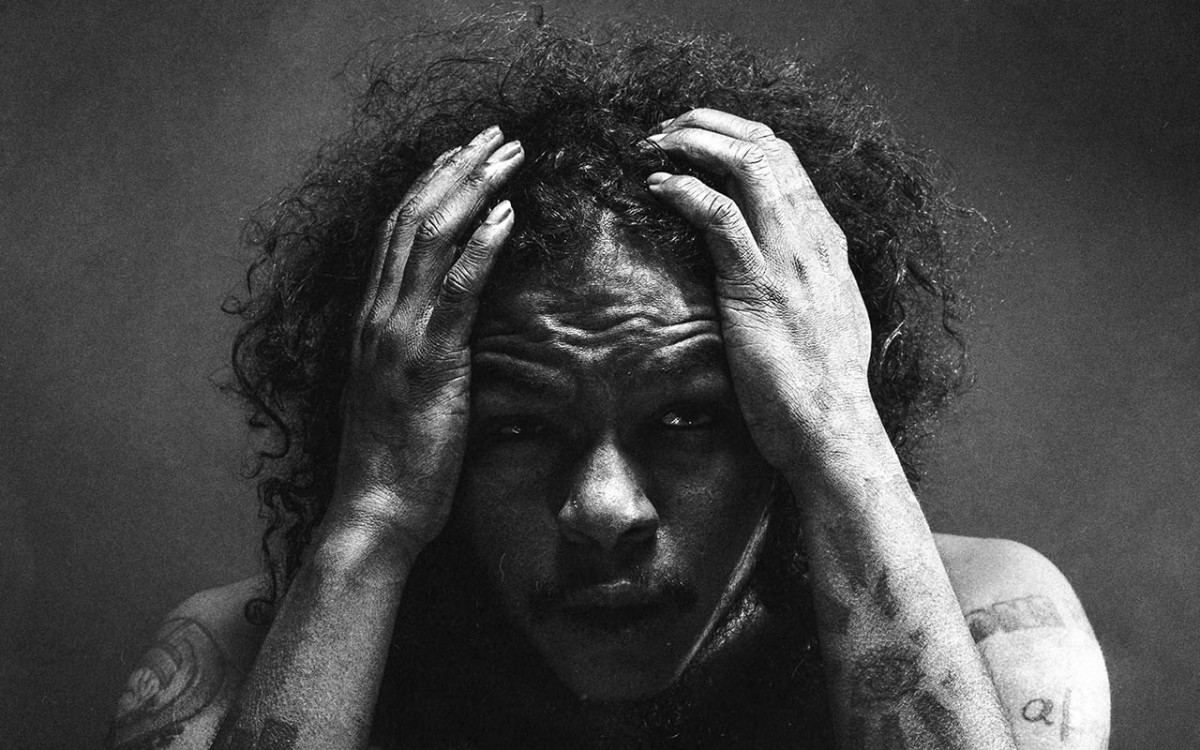 Music is a big part of our lives, providing a special soundtrack along our journey. For some it means more, a tool to express their own unique talents and share it with others.
That's true for Carson, California emcee Ab-Soul – born Herbert Anthony Stevens IV in 1987 – whose life has been intertwined with music since he took his first breath. Brought into a family that owned and operated a record store, he was literally around music since his earliest years, thanks to a baby cradle in the store.
The store – Magic Disc Music – was a big part of his childhood and West Coast music. His grandfather was responsible for the world famous VIP Records chain that was a launching pad for the careers of Snoop Dogg, Warren G and Nate Dogg.
"Growing up in that environment I was able to soak up a lot of game," Soul said, explaining the process that lead to writing his first rap at age 12. It helped influence the microphone mastery he now exhibits, rapping about topics that range from the human brain to drugs and society.
So far his strategy has worked, with both fans and the business. He caught the ears of Top Dawg Entertainment (TDE) – home to Kendrick Lamar, ScHoolboy Q, Jay Rock, SZA and Lance Skiiiwalker – and quickly became a star on the talented crew.
For an artist as passionate as Ab-Soul, filling a musical void in hip-hop is vital and creates a special connection with his fans. He's released three albums; Longterm Mentality, Control System and These Days and each has left his fans eager for more.
His accolades didn't come without struggle though. He suffered from Stevens-Johnson syndrome as a child, a virus that causes internal and external fevers.
"My eyes were swollen shut for a few months, I lost my lip skin and it grew back dark," Soul said. It left him with sensitivity to light that marks his signature look; an ever-present pair of dark sunglasses and a clue to the birth of his famous "black lip bastard" chant.
The lessons life have given him molded him as an artist and person. It's proven to be a valuable tool, as his projects are critically-acclaimed and have sparked fervent conversations over the variety of messages laced into the music.
"I think people are taking it exactly how I intended," Soul said. "It's making a connection between different things that wouldn't seem like they would connect. That's definitely what I set out to do, just to get people thinking."
When asked to describe himself, he speaks of Einstein, Marley and Lennon. It's only fitting. After all, like them, he's ultimately a person who just wants to make something that people will remember and relate to. "These guys have been going for quite some time now and we're still talking about them. I definitely want to have that type of imprint."
Comments
comments