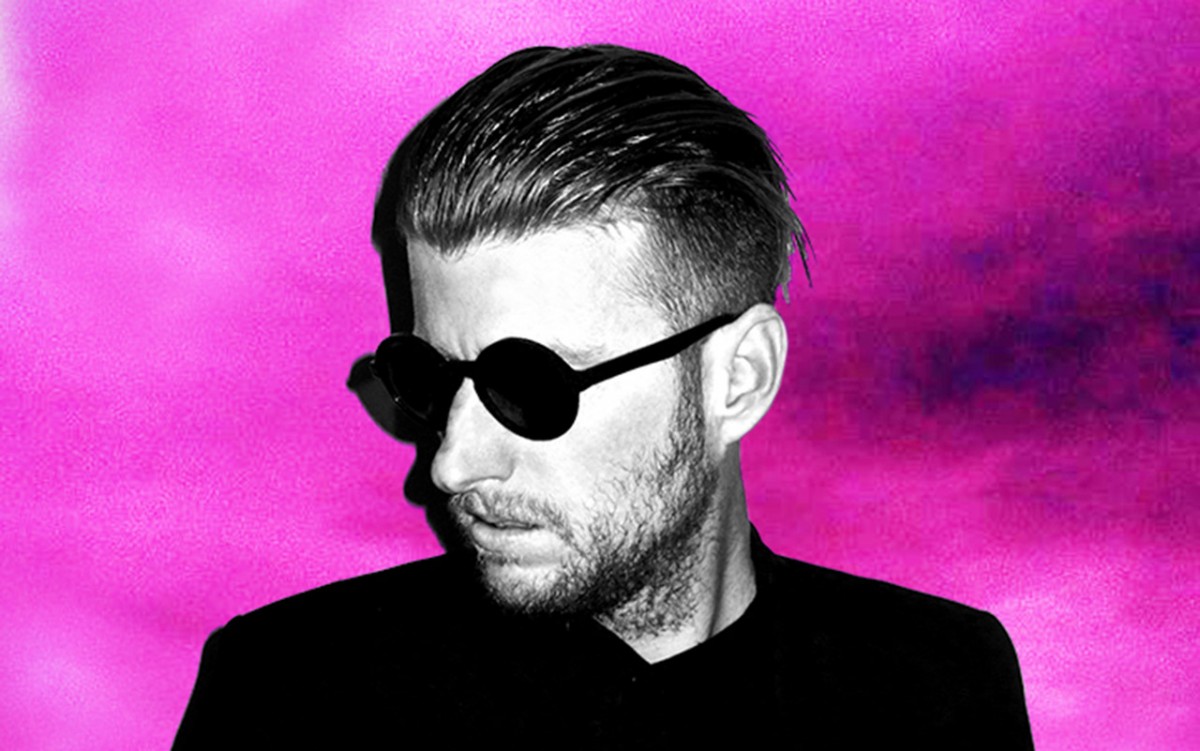 SHADED has a signature sound – a weaving combination of funky, psychedelic vibes and textures His sound is undeniable in character and is breathing new life into the techno house world. Growing up in Newport Beach, California, he secluded himself in skating, surfing and music since a young age. His production style has constantly evolved whilst trying to stay true to his roots.
He started out as the duo SHDWPLAY in 2009, they went on to release four EPs on Dubfire's SCI+TEC imprint, quickly becoming well regarded staples in techno ranks around the world. This newfound recognition, coupled with the desire for creative individuality, prompted his decision to leave and to pursue his solo career as SHADED.
On SCI + TEC he has had multiple EP's in both the techno and minimal charts in 2012 and 2013 including the hit tracks ''Be My Binge'', ''Love Bug'' and ''This Is This''.
Since his major noted release ''Dwell'' on SCI+TEC in 2014, which reached No.1 on the Beatport minimal charts, he soon followed up with his debt release on Tiga's Turbo imprint with ''She She'', still ranked as one of the labels highest selling records of 2014.
Tiga soon wanted him back, and released again in 2015 with ''Ripped Kick'' which was named Mixmag's ''Tune of the Month'' and with this continued recognition, he has a solid remix schedule in 2015 with a debut on Octopus Recordings, with a remix of Sian's ''Binary'' and also was given the opportunity to remix for Boys Noize and Tiga with their hit track ''100''.
His 2015 summer EP ''Electric Auto Pitch'' on SCI+TEC catapulted into the minimal charts, with two of the tracks sitting at No.7 and No.9 shortly after the release.
February 2016 saw his "Creepy Fingers" EP on Turbo, along with numerous projects with releases on new labels, including a remix of Dubfire & Oliver Huntemanns track "Humano" on Senso, a debut release on UK label Kaluki Musik with a remix on Carlo Lio's EP "iLL SHIT". He finished the year with his 'Yoyoyo" EP on SCI+TEC in November following his first Asia tour, which included 3 editions for Ultra Resistance.
He continues to show his versatility as a live DJ and producer with exciting new projects for 2017. Starting off the year will be an appearance at Mixmag LAB, to celebrate the launch of his collab EP "Time Wasting" on Turbo with Harvard Bass. Not one to take his foot of the creative pedal, his remix for Christian Smith will drop in March, where he sits alongside Pig&Dan and Laurent Garnier on the formidable album remix package.
Later this spring and into summer, there will be news about his exciting debut EP for Matador on his Rukus imprint, remix on Knee Deep In Sound.